OUR DRUG STORE DISPLAYS WILL TRANSFORM YOUR BUSINESS
When you work with Great Northern Instore, we will exceed all your expectations for your drug store retail display. From Walgreens, CVS, Rite Aid or other drug stores, we understand this retail environment, their strategies, and the displays that work. From insightful design to highlight your product in the drug retail environment to manufacturing expertise to execute your custom display, we make the process fast and efficient. We work closely with you from your first consultation until your display is complete to ensure you're wholly satisfied. DRUG STORE DISPLAY FEATURES
At Great Northern Instore, we understand how to help you succeed in this retail environment, and our meticulously designed and manufactured displays will improve your drug store presence. Drug stores carry a wide range of health and beauty products as well as general necessities that shoppers need. It is essential to win in this popular and competitive retail environment. We offer a range of displays for every need — from interactive floor displays, endcaps, sidecaps, in-aisle glorifiers, skinny towers, PDQ trays to retail signage.
We are also proficient in using various materials, such as:
Corrugated
Plastic
Wood
Wire
Metal
Because of our diverse material range, we can create stunning displays to showcase any product across multiple industries, for any promotion.
"Great Northern is adept at interpreting shopper insights so we get better metrics for our in-store promotions."
- Toy Manufacturer
View Our Success Stories
ADVANTAGES OF USING OUR DISPLAYS
When you incorporate our eye-catching product displays into a drug store, your target consumers will notice your brand and its key messaging. Our drug store displays are transformative to your consumers' shopping experience, as these advertising materials will make them more excited and interested in you product, driving business results.
Displays are also a great way to highlight current promotional sales and implement new, eye-catching marketing strategies. Because of increased customer interest, our drug store displays can provide three main benefits:



Because our custom displays are effective marketing tools, they can attract customers and encourage more people to try new products or items, increasing your total sales.
Our drug store displays draw customers to products they may not have considered purchasing before. This makes displays ideal for targeting drug store customers, getting your unique message across and driving impulse sales.
With a customized drug store display, you can reinforce your company's branding for a more cohesive marketing message that ties into your marketing campaigns. A great display gets your product noticed, and helps the shopper make their purchase decision.
OUR HIGH-QUALITY MANUFACTURING STANDARDS
We maintain impeccably high manufacturing standards for all our drug store retail displays. To ensure all our products meet these standards, we manufacture our custom displays in-house and oversee the entire process. This way, we can ensure the finished result will exceed your expectations.
Along with quality, in-house manufacturing allows us to efficiently manage timelines so you can get them to drug stores as soon as you need them. Because of our detail-oriented approach to manufacturing, you will receive a display that will fit your company's image and bring any product to life.
other available display types:
Great Northern Instore offers an expansive list of display types. Each type offers a unique benefit to brands who want to draw customers to their products. Custom retail floor displays showcase hot-off-the-press items, while retail signage directs customers to where your products are merchandised. Other types like end caps can be strategically designed to highlight a seasonal product and enhance your brand awareness.
Contact Us
SHOPPER INSIGHTS
WEBINARS
Walgreen's MVP Programs
Our Retail Integration Team at Walgreens provided insights, experience, connectivity and navigation to help you learn how to meet Walgreens expectations and expedite the MVP process, providing you a competitive advantage.
Learn More
SUCCESS STORIES
WALGREEN'S: EXTENDED LIFE
We designed a display that could merchandise wine and spirits during Father's day and summer selling periods that included integrated graphic panels for use in two separate promotional periods.
Read More
Contact us today.
To get a custom drug store display started for your brand, contact us today. With over 50 years in the industry, we are experts at bringing your ideas to life, from design to execution. Call us at 855.693.6272 to start with your consultation!
Great Expectations
Great Expectations is more than a tagline, it is an attitude. At Great Northern, customer challenges are met by an undying spirit to doing what others can't or won't. It's in our DNA. And it is what our customers have come to expect with Great Northern.

How can we exceed your expectations?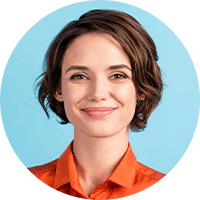 Chat With an Expert