We Are Your Complete Merchandising Displays Provider
Let's Get Started
Details like presentation differentiate successful products from the competition. At Great Northern Instore, we prioritize developing retail merchandising displays to ensure your products stand out. Our displays will showcase your merchandise in ways that attract buyers and distinguish your brand. Collaborate with our design team to curate retail product displays that put you and your products ahead. Merchandise Display Examples
The designers at Great Northern Instore leverage experience and versatility to develop unique retail merchandising displays for businesses. Our designers consider the product you're selling, the display's location and your customer's tendencies to create attractive, effective displays.
We produce a wide range of display styles to fit any product or scenario. The stores that distribute your products can position our carefully crafted merchandise displays anywhere along their customers' journeys to engage them where they are most likely to interact with your items.
"Great Northern is adept at interpreting shopper insights so we get better metrics for our in-store promotions."
- Toy Manufacturer
View Our Success Stories
Why Choose Merchandise Displays for Your Products?
As a manufacturer, you seek ways to drive your company to its next level. Furthering your goals and boosting sales go hand-in-hand, and a visual merchandising display is a low-cost, low-effort way to push sales. The display's creative design and intuitive placement show customers your merchandise in its best light and support your marketing efforts.
Businesses see amazing results with merchandise displays because they:



Merchandise display racks offer a sleek look that shows shoppers that your company, as the product's manufacturer, cares about quality. Meanwhile, the displays highlight products and brands your customers love to use. Passersby can get a convenient look at what you have to offer and be more likely to buy on impulse.
Purchase Retail Product Displays
Are you ready to drive sales by implementing displays that put your merchandise's best foot forward? Great Northern Instore creates eye-catching displays for products that turn a profit and makes your items more attractive in retail settings.
Our business is full of talented individuals committed to furthering your sales goals. We employ more than 100 designers who are available to help you determine the best merchandise display configuration for your products at retail and customize it to your needs. Our displays feature quality craftsmanship that you can count on as long as you need them.
The award-winning Great Northern Instore team is here to help you explore our merchandise solutions. Please contact us online or call 262-681-5226 to learn more about our industry-leading retail displays.
other available display types:
At Great Northern Instore, we go the extra mile to help businesses maximize the value their merchandise displays provide. We'll help you drive sales by guiding you toward the best style for your products and unique requirements. Work with us for displays like:
Contact Us
SHOPPER INSIGHTS
Insights
Retail Shopper Insights
Learn more about the beliefs, attitudes, and motivators that drive purchase decisions at retail and also influence future online purchases.
Learn more
SUCCESS STORIES
Starbucks: Cold Brew Launch
The Starbucks logo, product graphic, and faux chalkboard panel successfully attracted shopper attention. Streamlined design, well-chosen materials, and well-engineered construction ensured a durable activation.
Read More
Contact us today.
If you're not capitalizing on custom merchandising displays, you're missing out. If you are, reach out to Great Northern Instore to elevate your activations for better performance. Our branded point of purchase displays can add untold value to your business to improve your bottom line.
To craft your own merchandise shelving or merchandise display aesthetic, reach out to our team at Great Northern Instore today. We're here to leverage our decades of experience as a merchandising display company to help you improve your in-store retail strategy. Contact us today to get started.
Great Expectations
Great Expectations is more than a tagline, it is an attitude. At Great Northern, customer challenges are met by an undying spirit to doing what others can't or won't. It's in our DNA. And it is what our customers have come to expect with Great Northern.

How can we exceed your expectations?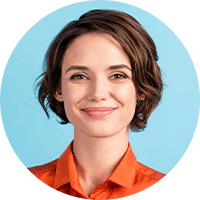 Chat With an Expert