WE ARE YOUR COMPLETE HEALTH AND BEAUTY DISPLAY PROVIDER
Promoting products with dynamic point-of-purchase beauty counter displays is essential to win sales. At Great Northern Instore, we perform everything in-house, from design to manufacturing to printing our custom displays. As a result, you'll benefit from industry-leading turnaround times and unmatched display quality.
Great Northern Instore combines award-winning designs with world-class production to help you create beauty displays that stand out. We produce a wide range of permanent beauty retail displays, from interactive floor displays to retail signage, to provide the solutions you need. EXPLORE EXAMPLES OF OUR HEALTH AND BEAUTY RETAIL DISPLAYS
The primary goal of beauty visual merchandising is to increase sales and attract customers. An effective beauty retail display should draw shoppers into the store and keep them there long enough to complete a purchase.
"Great Northern is adept at interpreting shopper insights so we get better metrics for our in-store promotions."
- Toy Manufacturer
View Our Success Stories
THE BENEFITS OF HEALTH & BEAUTY COUNTER DISPLAYS
The health and beauty market is highly competitive, where image is everything. Custom beauty displays from Great Northern Instore are visually appealing and ensure your products steal the show. With almost 60 years in the business, we have accumulated a wealth of knowledge about how to create the ideal health and beauty retail display to showcase brands and products…they must attract attention and educate shoppers on the benefits of the products merchandised.
Advantages of using a health & beauty counter display in your store include:



Temporary corrugated beauty floor displays from Great Northern Instore last for months instead of years, making them less expensive than more permanent options. Temporary beauty displays allow for various printing and branding alternatives and can be swapped out when campaigns change, to stay relevant.
Photo-quality beauty display graphics are printed in-house…delivering top-quality while saving you time and money. You can fill our beauty retail displays yourself or choose Great Northern Instore's pack-out options.
Our primary material — corrugated cardboard — is 100% recyclable and made from 60 to 90% post-consumer waste.  Interactive health and beauty store displays help guide shoppers through the options for application and the look and feel of products. Our beauty displays utilize luxurious finishes, colors and technology to sell your message while providing information on product features.
WHAT PRODUCTS ARE BEST FOR BEAUTY RETAIL DISPLAYS?
In-store beauty display fixtures allow you to draw attention to specific merchandise and flex your creative muscles. Beauty visual merchandising not only plays a critical role in attracting attention, but also communicating innovation and benefits. According to NPD Group, window displays alone influence 24% of purchases — and that's before shoppers even walk into the store.

You can use beauty product displays to showcase a variety of merchandise, including skin care products, hairdryers, makeup, fragrance, accessories, jewelry and more. Great Northern Instore can customize the primary display types common in health & beauty shops:  end-cap displays, counter displays, PDQ trays, beauty display gondolas, side-caps, and floor stands.  With its retail knowledge, Great Northern Instore can also help you create entirely new beauty retail display tailored specifically for your brand and its retail challenge.
other available display types:
Great Northern Instore offers an expansive list of display types. Each type offers a unique benefit to brands who want to draw customers to their products. Custom retail floor displays showcase hot-off-the-press items, while retail signage directs customers to where your products are merchandised. Other types like end caps can be strategically designed to highlight a seasonal product and enhance your brand awareness.
Contact Us
SHOPPER INSIGHTS
WEBINARS
Health & Beauty Retail Insights
Check out the findings and insights from Great Northern Instore's recent store audits in the dynamic health and beauty categories.
Learn More
SUCCESS STORIES
FABRIC: SMALL FOOTPRINT FLOORPLANS
Display and encourage cyclists to try and buy Fabric's award-winning line of products
Develop a family of displays that can fit into a variety of retail environments
Read More
Contact us today.
Well designed health and beauty displays are an essential component of any brand's retail strategy. To learn more about health and beauty shop custom retail displays, call Great Northern Instore at 855.693.6272 or contact us online today.
Create a custom retail display for your brand that fits your unique needs today.
Great Expectations
Great Expectations is more than a tagline, it is an attitude. At Great Northern, customer challenges are met by an undying spirit to doing what others can't or won't. It's in our DNA. And it is what our customers have come to expect with Great Northern.

How can we exceed your expectations?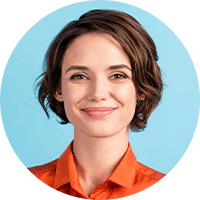 Chat With an Expert