WE ARE YOUR COMPLETE FAN DECK PROVIDER
Meet marketing and sales objectives while transforming the customer experience with the help of a fan deck from Great Northern Instore.
A fan deck is a collection of samples that spreads easily in a fan shape. It enables customers to view a wide variety of options quickly, helping them make informed decisions and persuading them to buy. When you need a simple yet effective way to meet customer expectations and showcase your quality products, a customized fan deck from Great Northern Instore can help. Explore Examples of Our Fan Decks
Impress your customers and create a compelling shopping experience with a customized fan deck from Great Northern Instore. We provide templates and layouts for design inspiration, adjusting fan decks to meet your unique needs and requests. Our team will work with you at every step of the design process to ensure your fan deck reflects the quality of your brand.
We have extensive experience in the display business, so we know how to help you connect with customers and meet their needs. Our customizable fan decks will set your brand apart, displaying your high-quality products with persuasive emphasis to help customers along their purchasing journey.
"Great Northern is adept at interpreting shopper insights so we get better metrics for our in-store promotions."
- Toy Manufacturer
View Our Success Stories
What Are the Benefits of Custom Fan Decks?
A fan deck has several benefits, empowering marketing and sales teams to meet their goals and satisfy customer expectations. Fan decks are:
A unique way to display samples: If you are looking for an eye-catching and efficient solution for presenting your products, a fan deck is the way to go.
Easy to use: Customers can easily flip through and hold a fan deck, thanks to its compact size.
Versatile: A fan deck can display any type of sample, from textiles to wood in a variety of finishes.
Convenient: Fan decks are portable, enabling customers to compare samples with various elements of their project.
Accommodating: Whether you have numerous materials to display or just a few products to highlight, a fan deck can feature them with the attention they deserve.



High-Quality Fan Deck Display Samples
We will ensure your fan deck is made with exceptional quality so you can provide compelling customer experiences that best represent your brand.  Our team can take your product directly to create the fan decks.  We can apply paint and stains to substrates to manufacture the fan decks in-house.
Fan decks can come in various sizes and display a wide array of products. Whether you want to showcase patterns, colors and finishes or textures and shapes, we have the flexibility to meet your needs. We can design and create fan decks that display several types of materials, including:
Textiles
Flooring
Siding
Vinyl
Countertops
Upholstery
Paint chips
Wood finishes
Coatings
Wallpaper
other available display types:
Great Northern Instore is committed to quality and accuracy. All our work is done in-house, allowing us to maintain high standards for each of our services and products. We offer a variety of display options tailored specifically to your custom fan deck needs. We collaborate closely with you, working from your specifications, to design captivating custom sample displays that attract shoppers' attention and drive sales.
Contact Us
SHOPPER INSIGHTS
WEBINARS
Spring and Home Improvement Insights
Great Northern Instore highlighted the trends for this spring in the home improvement category in our webinar.
Learn more
SUCCESS STORIES
Generac: Generating More Traffic
Utilized our creative display design capabilities to develop a high-impact framework and produce aisle stopping impact
Provided a cost-effective solution with digital printing for a low volume requirement
Used our turnkey retail display solutions to outsource additional materials and fulfill packing and distribution
Read More
Contact Our Team to Design Custom Fan Decks
When you need a cost-effective and creative solution for improving customer satisfaction, come to Great Northern Instore. Our products will help your brand stand out, showing customers you have the highest quality products and solutions to meet their needs. Our award-winning designers have created solutions for some of the biggest clients in various fields. Additionally, we build strong relationships with our customers so that you can trust us to take care of everything from display board design to distribution.
Great Expectations is more than a tagline, it is an attitude. At Great Northern, customer challenges are met by an undying spirit to do what others are unable to. It's in our DNA. And it is what our customers have come to expect with Great Northern.
How can we exceed your expectations?
Contact Great Northern Instore for more information about our services!
Great Expectations
Great Expectations is more than a tagline, it is an attitude. At Great Northern, customer challenges are met by an undying spirit to doing what others can't or won't. It's in our DNA. And it is what our customers have come to expect with Great Northern.

How can we exceed your expectations?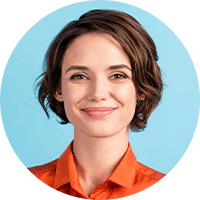 Chat With an Expert