We Are Your Complete Liquor Store Display Provider
Succeed with world-class manufacturing and winning design. Great Northern Instore offers you retail solutions for creating the perfect PDQ shelf display. Develop your brand and elevate your customer engagement with our in-store collaborative process. Design expertise and advanced insights personalize innovative and highly effective merchandising for your company. We are equipped with experience in developing marketing strategies for various industries. From design to in-store execution, we help you accomplish your business goals. Explore Our Retail Liquor Store Options
At Great Northern Instore, we know all about the retail infrastructure that makes it possible to get the most out of every square foot of space. Explore our displays for liquor stores that maximize your sales and space and give customers the easiest shopping experience for their convenience.
"Great Northern is adept at interpreting shopper insights so we get better metrics for our in-store promotions."
- Toy Manufacturer
View Our Success Stories
What Are Liquor Store Displays?
Liquor store displays are stands that aim to maximize the space available in a store by organizing and merchandising the liquor supply. They directly help storefronts operate more efficiently and add order to an otherwise crowded environment.
These promotional displays account for a variety of liquor types and make it easier for the customer to find what they're looking for. They'll make the sales process quicker by educating customers, minimizing the potential for confusion and frustration.
There are different kinds of displays available, including the popular gondola displays that use a double-sided structure for optimal navigation and space conservation. Customers will know where their favorite drinks are and have access to them with minimal hassle.
Benefits of Liquor Store Displays
Your liquor store displays make any store an organized and convenient place for customers and offer a clearer idea of what merchandise sells best. Displays also give stores room to shelve more of their merchandise supply. With more products on display, stores have the opportunity to make more profit in a particular sales period and get a clearer picture of their average product turnover rate.
Shelving displays are also customizable and can be adjusted to best fit the atmosphere stores want to create. Loyal customers will also have a familiar point of reference for how a store operates that they can use when they return.
Using retail liquor store displays is a cost-effective way to maximize available space while simultaneously keeping expenses down. Customers will appreciate the straightforward, accessible merchandise path they can follow with ease. Our displays allow you to create and optimize those paths.
With effective organization, liquor stores can ensure the merchandise they want to sell first is in the customers' eye view right away while lower-priority products are still in close proximity. This system gives buyers the option to explore while the most high-value products are immediately available and at the forefront of their minds.
other available display types:
Great Northern Instore offers an expansive list of display types. Each type offers a unique benefit to brands who want to draw customers to their products. Custom retail floor displays showcase hot-off-the-press items, while retail signage directs customers to where your products are merchandised. Other types like end caps can be strategically designed to highlight a seasonal product and enhance your brand awareness.
Contact Us
SHOPPER INSIGHTS
WEBINARS
Food, Beverage, and Convenience Insights
We dove into the beverage category and evaluated the innovations that are driving successful trends at retail. The Great Northern Instore team has captured beverage activations in retail–you will see the latest insights to help you develop your next instore program.
Learn more
SUCCESS STORIES
Starbucks: Cold Brew Launch
The Starbucks logo, product graphic, and faux chalkboard panel successfully attracted shopper attention. Streamlined design, well-chosen materials, and well-engineered construction ensured a durable activation.
Read More
Contact us today.
Give customers the convenient experience you want them to enjoy with our liquor store shelving displays from Great Northern Instore. Contact us today to work with a supplier that aims to match your needs and make the most of your available space for any business.
Great Expectations
Great Expectations is more than a tagline, it is an attitude. At Great Northern, customer challenges are met by an undying spirit to doing what others can't or won't. It's in our DNA. And it is what our customers have come to expect with Great Northern.

How can we exceed your expectations?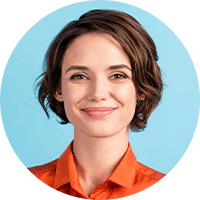 Chat With an Expert