We Are Your Complete Folding Displays Provider
Reaching marketing and sales goals requires partnering with a business that understands packaging and displays. Whether it involves the beverage, food, consumer electronics, home improvement or health and beauty industry, Great Northern Instore has the solutions needed to promote products and prompt sales. Explore Our Portfolio of Folding Displays
With close to 60 years of experience, our team understands how to design folding displays that work — like the QuickSet™ Hutch. We combine shopper insights from experts, creativity and project management every step of the way to meet any retail requirement or marketing objective. With the ability to access real-time insights and track your success, reaching business goals has never been easier.
"Great Northern is adept at interpreting shopper insights so we get better metrics for our in-store promotions."
- Toy Manufacturer
View Our Success Stories
What Makes a Folding Cardboard/POP Display?
Point of purchase (POP) displays are made of folded cardboard and designed to work in various retail environments. The rigid and durable material makes these displays ideal for showing off all kinds of products in an eye-catching way.
With all kinds of size ranges and custom options, it's simple to design and set up everything from an impulse to a bulk purchasing display. At Great Northern Instore, you'll find several foldable display options:
Counter
End cap
Floor
Interactive
Pallet
Power wings
Signage
Standees
Display Everything Your Brand Has to Offer With a Folding Cardboard/POP Display
Great Northern Instore can help you create a custom, budget-friendly folding cardboard/POP display that will increase sales potential. With our design and manufacturing experience, we'll create an effective QuickSet™ Hutch to boost your retail marketing strategy.
3 Key Benefits of a QuickSet™ Hutch Display
The QuickSet™ Hutch features a patent-pending, pre-glued design that helps advertise and sell products simultaneously. With these displays, retail businesses will be able to take advantage of several benefits.
1. Easy to Assemble
Creating visually appealing, durable displays has never been easier. The QuickSet™ Hutch goes from flat cardboard to a finished display — all in just two seconds. Because it comes pre-glued and designed with supportive metal tubes, it can hold up to 50 to 90 pounds of merchandise per shelf. Even if you fill them with toys or beverages, these displays will safely hold merchandise without damaging it.
This easy-to-assemble folding display will be ready to display a wide variety of products in no time at all.
2. Reduce Costs
Whether this folded cardboard display will be shipped pre-packed or assembled and loaded in the store, its design significantly improves the speed to market. This efficiency, in turn, reduces labor costs, making the QuickSet™ Hutch a cost-effective solution for retailers ranging from grocery and convenience stores to pharmacies.
3. Versatile and Reusable
The QuickSet™ Hutch is a versatile retail solution, accommodating everything from new products to closeout deals to help increase sales. This display is also designed to be reusable, which makes it especially beneficial for retailers who frequently have promotions or showcase multi-seasonal programs.
other available display types:
Great Northern Instore offers an expansive list of display types. Each type offers a unique benefit to brands who want to draw customers to their products. Custom retail floor displays showcase hot-off-the-press items, while retail signage directs customers to where your products are merchandised. Other types like end caps can be strategically designed to highlight a seasonal product and enhance your brand awareness.
Contact Us
SHOPPER INSIGHTS
WEBINARS
Food, Beverage, and Convenience Insights
We dove into the beverage category and evaluated the innovations that are driving successful trends at retail. The Great Northern Instore team has captured beverage activations in retail–you will see the latest insights to help you develop your next instore program.
Learn more
SUCCESS STORIES
Starbucks: Cold Brew Launch
The Starbucks logo, product graphic, and faux chalkboard panel successfully attracted shopper attention. Streamlined design, well-chosen materials, and well-engineered construction ensured a durable activation.
Read More
Contact us today.
Great Northern Instore has the expertise and design capabilities to bring your vision to life. Our reliable team understands both retail and shoppers, helping you execute your marketing strategy in the most visually appealing and effective way.
To start designing a folding display today like our QuickSet™ Hutch, give us a call at 262-681-5226 or reach out online today.
Great Expectations
Great Expectations is more than a tagline, it is an attitude. At Great Northern, customer challenges are met by an undying spirit to doing what others can't or won't. It's in our DNA. And it is what our customers have come to expect with Great Northern.

How can we exceed your expectations?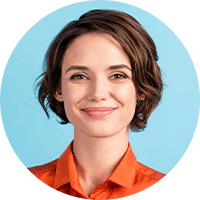 Chat With an Expert