We Are Your Complete Flooring Sample Boards Provider
Promoting your product in a retail environment becomes easier when customers have a sample to examine. Great Northern Instore creates flooring sample boards your customers can touch and look at to help them decide on the best option for their needs. People want to see their options when they purchase new flooring. Whether they desire wood, tile, carpet, luxury vinyl plank or another type, looking directly at the material helps shoppers envision the material in their home. Flooring sample boards provide the visual they need to make a decision. Explore Examples of Our Flooring Sample Boards
"Great Northern is adept at interpreting shopper insights so we get better metrics for our in-store promotions."
- Toy Manufacturer
View Our Success Stories
What Are the Benefits of Wood, Carpet, Tile and Other Flooring Sample Boards?
The most significant benefit of using our flooring samples is having a platform to sell something customers desire. They need to see what flooring will look like and even feel its texture before purchasing. Our displays allow them to imagine how it will look in their living room or bedroom, giving them the desired insights.
Greater visibility of samples drives consumer purchases. Adding a flooring sample display rack makes it easy for people to flip through their choices and find ones that will look the best. Samples help customers narrow their choices and motivate them to buy. Seeing is believing, and they will be ready to invest when they see how good your flooring will look.
The best flooring sample boards share several common characteristics:
They make flooring accessible to customers who have questions about your product.
They provide a fantastic visual that makes it easy for people to imagine the flooring in their home.
They are produced with the highest integrity and accuracy.
Great Northern Instore provides all this plus exceptional customer service. Our retail display company understands what customers want.



Some other advantages of Hand Boards and Sample Kits are:
Improve the shopper experience.
Stand out to prospective buyers.
Increase product visibility in stores.
Move products quickly.
Generate revenue easily.
Create sample display boards with durable materials that last.
Display Your Products How You See Fit
With Great Northern Instore, you can create a product display board that makes sense for your brand. Our team of more than 100 designers will explain your options for sample display boards in two configurations:
Portable boards: Make architectural folders and compact boards that are easy to transport. Customers can easily sort through or view images of your collection of products with these display options. These offerings work well in locations where product stations move frequently.
Stationary boards: Allow customers to view your products when they walk near one of these large physical displays. Great Northern Instore manufactures sample board display racks that make it possible for multiple customers to review your merchandise at once. You can present your products or place product samples on a sales floor to attract any audience.
More About Our Flooring Sample Boards
We make our flooring boards using the hard-earned expertise we've gained from decades in the display and packing business. Our team understands the requirements of major retailers after years of collaboration and offers turnkey solutions so you don't have to worry about additional details. Other benefits of using our flooring sample boards include:
Customization: Choosing from style, material and size options that meet your needs.
Purpose-Built Solutions: Having purpose-built solutions to showcase your carpet samples, wood planks or other products.
Flexibility: We can build your display board to accommodate tiles as large or small as you like.
Durability: Our team builds strong, sturdy sample boards that let retailers tote them and move them through stores.
Creativity: Custom designs engage customers, attract their attention and make your product stand out from other brands.
Flooring sample boards keep everything stored neatly, helping stores present your product better.
Other available display types:
We can create an array of designs to meet your needs for flooring sample display racks. Whether you need to highlight squares of wood flooring or contain rolled area rugs, our displays provide visually appealing places to keep them.
Contact Us
SHOPPER INSIGHTS
WEBINARS
Spring and Home Improvement Insights
Great Northern Instore highlighted the trends for this spring in the home improvement category in our webinar.
Learn more
SUCCESS STORIES
Generac: Generating More Traffic
Utilized our creative display design capabilities to develop a high-impact framework and produce aisle stopping impact
Provided a cost-effective solution with digital printing for a low volume requirement
Used our turnkey retail display solutions to outsource additional materials and fulfill packing and distribution
Read More
Contact Our Team for Flooring Sample Display Boards Today
Great Northern Instore will provide your business with exceptional service and a wide range of design possibilities for introducing products to the general public. Our award-winning designers have created solutions for some of the biggest clients in various fields. Additionally, we build strong relationships with our customers so that you can trust us to take care of everything from display board design to distribution.
Great Expectations is more than a tagline, it is an attitude. At Great Northern, customer challenges are met by an undying spirit to do what others are unable to. It's in our DNA. And it is what our customers have come to expect with Great Northern.
How can we exceed your expectations?
Contact Great Northern Instore for more information about our services!
Great Expectations
Great Expectations is more than a tagline, it is an attitude. At Great Northern, customer challenges are met by an undying spirit to doing what others can't or won't. It's in our DNA. And it is what our customers have come to expect with Great Northern.

How can we exceed your expectations?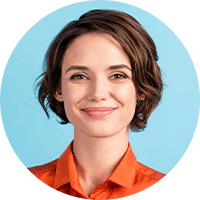 Chat With an Expert