Your Complete Retail Counter Display Provider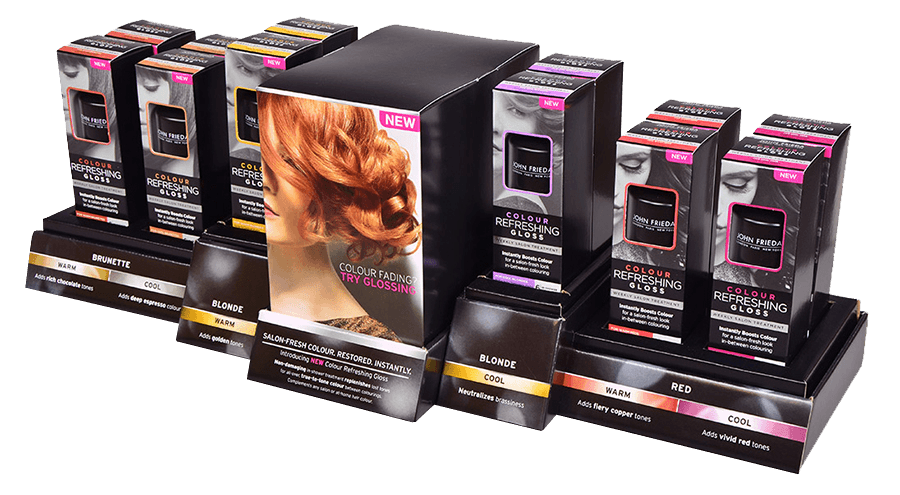 Great Northern Instore can design and manufacture your custom counter displays to drive incremental impulse sales.  Our award-winning experts can craft your affordable merchandiser from a full range of materials for temporary, semi-permanent, or permanent applications to meet your budget highlight your brand.
Let's Get Started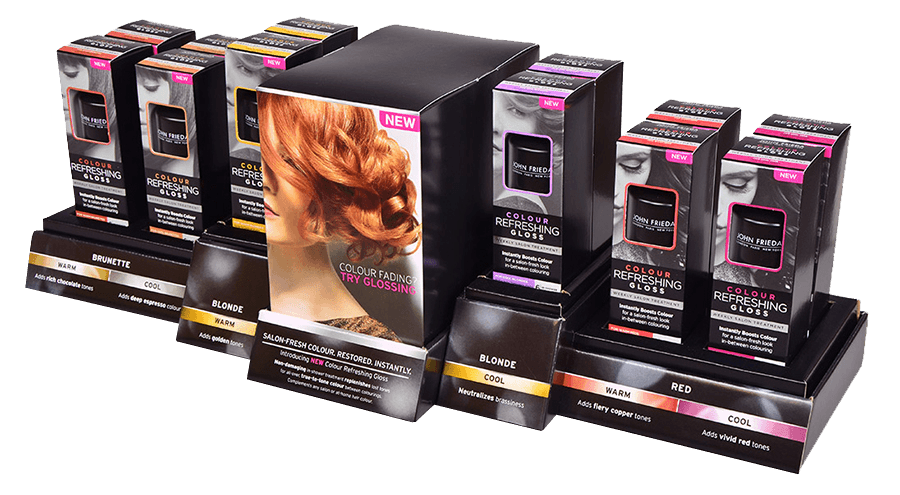 What Makes Us Different?
Great Insights – Consultative, understanding retail and the shopper
Great Design – Creative, award-winning design
Great Execution – Responsive, reliable experts in printing, fabrication, and assembly Explore Examples of Our Retail Counter Displays
Retail counter displays are a simple yet impactful tool for encouraging impulse sales, due to their strategic point of sale location. Custom cardboard countertop displays are quick, convenient and highly accessible, making it as easy as possible for customers to grab and add a product to their purchase. With many customization options, graphics and messaging can promote brands while simultaneously advertising a specific product.
Shopper Insights
Insights
Retail Shopper Insights
Learn more about the beliefs, attitudes, and motivators that drive purchase decisions at retail and also influence future online purchases.
Learn More
SUCCESS STORIES:
HELLO SENSE: INTERACTIVE DISPLAY
Needed a solution to launch its Sense sleep improvement line that built awareness and communicated product benefits.
Hello wanted shoppers to engage with this innovative product.
Read More
3 Benefits of Using Custom Retail Counter Display Stands
The checkout area should be a primary consideration for targeting shoppers in store. Ideally, multiple locations for products — like the store entrance and aisle ends — drive maximum awareness, but the checkout area is a consistently high-traffic spot. With the right strategy, point of purchase counter display stands can bring your brand benefits by:



Encouraging impulse purchases: Many shoppers make regular impulse buys when shopping at a brick and mortar locations. A retail store counter display is the chance to draw customers' attention to your product and convince them to add it to their cart. By the time they reach the checkout counter, shoppers are already in the process of buying items — an attractive display and easy-to-grab product can help them increase their basket, driving your sales up.
Raising brand awareness: A checkout counter's high-traffic locale gives you the opportunity to put your brand in front of countless eyes every day. With a custom display, you can build brand awareness and communicate promotional messages.
Increasing profits: Shoppers are more likely to choose products with high-quality and attractive designs. Eye-catching retail counter displays will put you a cut above the competition, and their high efficiency drives ROI. Through a tailored and strategically placed display, you'll have a leg up on persuading customers to choose your products over another brand's, heavily impacting your bottom line as a result.
What Items Can You Showcase in a Counter Display Stand?
Merchandise counter display stands are ideal for encouraging a last-minute sale right as customers check out. Small, self-explanatory products typically make the easiest sale, as it takes just a glance for shoppers to know what they're looking at and add it to their cart. POS custom counter display boxes are often used to feature products like:
Candy and packaged food items
Small toys and stickers
Travel-sized items
Small beauty products
Gift cards
Seasonal and holiday products
However, the list certainly doesn't end there. You can get creative and advertise virtually any small item — cardboard counter display stands are simply a tool to showcase your product. Strong imaging, attractive colors, bold shapes and on-brand messaging will help make any POP product pop.
other available display types:
Great Northern Instore offers an expansive list of display types. Each type offers a unique benefit to brands who want to draw customers to their products. Custom retail floor displays showcase hot-off-the-press items, while retail signage directs customers to where your products are merchandised. Other types like end caps can be strategically designed to highlight a seasonal product and enhance your brand awareness.
Contact Us
"Great Northern is adept at interpreting shopper insights so we get better metrics for our in-store promotions."
- Great Northern Instore customer, Toy Manufacturer