We Are Your Complete Promotional Display Provider
Let's Get Started
Draw in more customers with promotional retail displays. Great Northern Instore provides customized merchandising solutions for your brand. Our team's design expertise offers top-rated solutions for companies across all industries. Our eye-catching displays encourage more sales from start to finish. Bring your innovative ideas to life within your budget. Explore Examples of Promotional Retail Displays
Manufacturers across a wide range of categories use custom displays for their products. Emphasizing a particular theme sparks the interest of gift-buyers and sale-shoppers. Build the best marketing with creative colors and language to make your brand stand out in retail stores. Check out some examples of promotional displays across various industries to find inspiration for your business needs.
"Great Northern is adept at interpreting shopper insights so we get better metrics for our in-store promotions."
- Toy Manufacturer
View Our Success Stories
Why Use Custom Promotional Displays
Custom promotional displays make stores more inviting and add a special element to the shopping experience. Products visually stand out with creative branding. The top benefits of custom displays include:



Increased sales: A successful retail display captures the attention of impulse buyers. Turn these shoppers into loyal, repeated customers by elevating the perceived value of your product. Customization allows for implementing persuasive marketing strategies and results in improved profits.
Brand awareness: Take advantage of personalized display opportunities to reinforce your brand. Your company's history, product benefits and any sustainable material information provide excellent opportunities for informing customers. Visual elements such as your logo and key claims identify your brand and make your products memorable.
Design versatility: Make your display fit your needs. Personalized choices allow you to cut, shape and form merchandising arrangements for various setups in retail stores. Choose any materials and dimensions for the perfect shelf, countertop or floor layouts.
Details of Our Promotional Display Manufacturing Process
Want high-quality and cost-effective promotional displays? Great Northern Instore helps your reach your business goals with dedicated services. Our project management team oversees everything to match your project preferences and needs throughout the process.
The engineering team creates displays based on your retail requirements and marketing objectives. We offer high production quality with corrugated, wire, plastic, metal and wood for your custom designs. Sustainability plays a role when choosing our materials in manufacturing to reduce waste and meet the wants of eco-friendly clientele.
After creating your designs, we take care of assembly and co-packaging. Our team can manage everything in the distribution process, such as delivery deadlines and inventory levels. You can then track your performance with real-time insights to see whether your manufactured displays meet your business goals.
When you choose Great Northern Instore, you receive top-rated excellence. Getting high-quality, customized product displays for your brand is easier than ever with all the necessary services provided together. Select us for high-quality product solutions and responsive deliveries.
other available display types:
Great Northern Instore offers an expansive list of display types. Each type offers a unique benefit to brands who want to draw customers to their products. Custom retail floor displays showcase hot-off-the-press items, while retail signage directs customers to where your products are merchandised. Other types like end caps can be strategically designed to highlight a seasonal product and enhance your brand awareness.
Contact Us
SHOPPER INSIGHTS
WEBINARS
Food, Beverage, and Convenience Insights
We dove into the beverage category and evaluated the innovations that are driving successful trends at retail. The Great Northern Instore team has captured beverage activations in retail–you will see the latest insights to help you develop your next instore program.
Learn more
SUCCESS STORIES
Starbucks: Cold Brew Launch
The Starbucks logo, product graphic, and faux chalkboard panel successfully attracted shopper attention. Streamlined design, well-chosen materials, and well-engineered construction ensured a durable activation.
Read More
Contact us today.
Great Northern Instore offers your brand solutions across all promotional retail display types. Receive advanced insights to optimize how to showcase your products in stores. From design to distribution, our team provides excellent customer service and manages each step of the process to match your budget and timeline with high-quality displays.
Call 262-681-5226 or fill out an online form to get started today!
Great Expectations
Great Expectations is more than a tagline, it is an attitude. At Great Northern, customer challenges are met by an undying spirit to doing what others can't or won't. It's in our DNA. And it is what our customers have come to expect with Great Northern.

How can we exceed your expectations?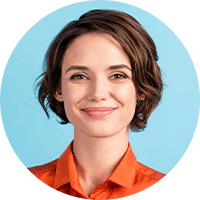 Chat With an Expert