SPECIALTY STORE DISPLAYS FOR ANY PURPOSE
Specialty retail displays will allow you to showcase your inventory effectively, and with our customizable options, to help reinforce your brand. At Great Northern Instore, we create custom displays for any of your specialty items.
Our team is experienced in the display industry, so our designers will offer an array of special display ideas for your brand to make your products seamlessly fit at retail stores. We've won awards for our designs and our in-house manufacturing, so you can be confident in the quality of your special store displays. SPECIALTY RETAIL DISPLAY EXAMPLES
KEY FEATURES OF OUR SPECIAL DISPLAY RANGE
With over 60 years of experience in creating displays for multiple industries, we can handle any job, no matter how unique it may be. Our designers will offer plenty of specialty display insights to make your customized design stand out to buyers.
We create our specialty store displays for bulky or oversized items, so customers can view them effortlessly. To accommodate these products, we use streamlined designs that intrigue customers. Some examples of specialty retail displays include:
Shelving for beverages.
Demo displays for TVs.
Racks for bicycles and accessories.
Stands for shoes.
"Great Northern is adept at interpreting shopper insights so we get better metrics for our in-store promotions."
- Toy Manufacturer
View Our Success Stories
HOW OUR CUSTOM DISPLAYS CAN BENEFIT YOUR COMPANY
Whether you want your specialty store displays to highlight specific products or for your brand to stand out in-store, our custom displays can make a difference in your in-store marketing strategy. Just a few of the benefits our displays can provide include:



Enriching your customers' shopping experience: When your customers see your specialty retail displays, they'll easily be able to view your products, resulting in enhanced browsability and a better experience overall.
Boosting your product sales: Our specialty retail displays will catch your customers' attention and can lead to an increase in sales.
Marketing your specialty products to specific buyers: We ensure each of our custom displays advertises your products to the right audience.
THE SECRET BEHIND OUR DESIGNS
Every team member prides themselves on a level of high-quality work to provide accurate and durable specialty brand store displays that will fulfill your individual needs. Our in-house manufacturing process further ensures we complete every production stage efficiently while maintaining close quality control.
When you work with us, you have access to an entire team of display industry experts, including:
Designers.
Engineers.
Project managers.
Manufacturers and printers.
Assembly and inventory managers.
Because our team includes everyone needed to complete the production process, we can create your custom displays out of multiple materials, such as corrugated, wood, plastic, wire or metal. We strive to produce the most long-lasting custom displays that will showcase your brand's specialty inventory in the most effective way possible.
other available display types:
Great Northern Instore offers an expansive list of display types. Each type offers a unique benefit to brands who want to draw customers to their products. Custom retail floor displays showcase hot-off-the-press items, while retail signage directs customers to where your products are merchandised. Other types like end caps can be strategically designed to highlight a seasonal product and enhance your brand awareness.
Contact Us
SHOPPER INSIGHTS
WEBINARS
Smart Displays Trends and Insights
Great Northern Instore highlighted smart displays trends and insights. This webinar discusses the two main paths of applying smart retail displays: the data collection path and the shopper engagement path.
Learn More
SUCCESS STORIES
Wonder Workshop: Dash and Dot Toys 'R' Us Merchandiser
Captured the fun, creative personality of the toy with its bright blue and orange brand colors to attract shoppers' attention
A lit riser highlighted the mounted toy, encouraging shoppers to stop and check out Dash
The interactive display included an HD media play for shoppers to learn about the toy's details and learning benefits
Designed details with kids in mind, like the large illuminated red activation button to start the video content
Read More
Contact us today.
If your company manufactures specialty items — whether they require extra attention to showcase or are simply bulky — contact us today for help. We will create a custom display to showcase your items in the most eye-catching way, so your customers can truly appreciate the products and their shopping experience. To get started on your brand's specialty retail display, call us at 855.693.6272.
Great Expectations
Great Expectations is more than a tagline, it is an attitude. At Great Northern, customer challenges are met by an undying spirit to doing what others can't or won't. It's in our DNA. And it is what our customers have come to expect with Great Northern.

How can we exceed your expectations?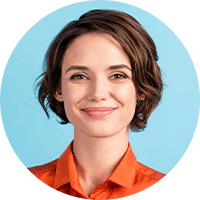 Chat With an Expert