We Are Your Complete Wall Boards & Sample Kit Provider
Sample display boards help you to showcase original products in an organized fashion. Share your creations in an all-new way with the help of Great Northern Instore. Our professionals will work with you to design and produce product sample display boards from the ground up to reimagine the way you do business with your clients. Explore Our Portfolio of Hand Boards and Sample Kits
Hand Boards
Displays that maximize space and work well in tight spaces get products noticed. At Great Northern Instore, we design attention-getting hand boards and counter displays that capture the eye of all shoppers and buyers, while delivering a quality level and impression that cardboard or plastic displays are unable to match.
Sample Kits
At Great Northern Instore, we have been producing top-quality kits and sales presentation tools for decades, and we are passionate about making them a successful part of our customers' businesses. Our custom sample kit projects combine a wide range of materials, construction methods and finishes to engage customers and ensure the highest possible quality by doing it all right here in our facility.
"Great Northern is adept at interpreting shopper insights so we get better metrics for our in-store promotions."
- Toy Manufacturer
View Our Success Stories
Advantages of Hand Boards and Sample Kits
Our product sample display boards give individuals a chance to engage with your products firsthand. Using our custom offerings is an excellent way to show customers the quality level of your materials and help them make an informed purchase. Presenting images of products online to customers has some limitations. Great Northern Instore allows you to show off your goods in a manner that excites your audience.
When you manufacture merchandise, it is helpful to know how you will present it. Some primary benefits of choosing our team for product sample display boards include:



Some other advantages of Hand Boards and Sample Kits are:
Improve the shopper experience.
Stand out to prospective buyers.
Increase product visibility in stores.
Move products quickly.
Generate revenue easily.
Create sample display boards with durable materials that last.
Display Your Products How You See Fit
With Great Northern Instore, you can create a product display board that makes sense for your brand. Our team of more than 100 designers will explain your options for sample display boards in two configurations:
Portable boards: Make architectural folders and compact boards that are easy to transport. Customers can easily sort through or view images of your collection of products with these display options. These offerings work well in locations where product stations move frequently.
Stationary boards: Allow customers to view your products when they walk near one of these large physical displays. Great Northern Instore manufactures material sample board display racks that make it possible for multiple customers to review your merchandise at once. You can present your products or place product samples on a sales floor to attract any audience.
The Great Northern Instore Difference
Great Northern Instore listens to your requests for sample display boards. We can offer you outstanding products for generating income. Also, our professionals have been operating in the display and packaging business for many years, so we have the experience to assist with your hand board and sample kit designing, printing, fabricating and assembly tasks.
You can get ideas for your operations by looking at what we have produced for customers in the past. Whether you need architectural folders for a new product line or sample board display racks, know that Great Northern Instore is the one-stop shop for all of your needs.
other available display types:
Great Northern Instore offers an expansive list of display types. Each type offers a unique benefit to brands who want to draw customers to their products. Custom retail floor displays showcase hot-off-the-press items, while retail signage directs customers to where your products are merchandised. Other types like end caps can be strategically designed to highlight a seasonal product and enhance your brand awareness.
Contact Us
SHOPPER INSIGHTS
WEBINARS
Spring and Home Improvement Insights
Great Northern Instore highlighted the trends for this spring in the home improvement category in our webinar.
Learn more
SUCCESS STORIES
Generac: Generating More Traffic
Utilized our creative display design capabilities to develop a high-impact framework and produce aisle stopping impact
Provided a cost-effective solution with digital printing for a low volume requirement
Used our turnkey retail display solutions to outsource additional materials and fulfill packing and distribution
Read More
Contact Our Team for Product Sample Display Boards Today
Great Northern Instore will provide your business with exceptional service and a wide range of design possibilities for introducing products to the general public. Our award-winning designers have created solutions for some of the biggest clients in various fields. Additionally, we build strong relationships with our customers so that you can trust us to take care of everything from display board design to distribution.
Great Expectations is more than a tagline, it is an attitude. At Great Northern, customer challenges are met by an undying spirit to do what others are unable to. It's in our DNA. And it is what our customers have come to expect with Great Northern.
How can we exceed your expectations?
Contact Great Northern Instore for more information about our services!
Great Expectations
Great Expectations is more than a tagline, it is an attitude. At Great Northern, customer challenges are met by an undying spirit to doing what others can't or won't. It's in our DNA. And it is what our customers have come to expect with Great Northern.

How can we exceed your expectations?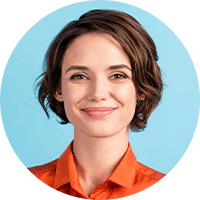 Chat With an Expert