TEMPORARY RETAIL DISPLAYS THAT MOVE PRODUCTS
At Great Northern Instore, we help you create stunning temporary retail displays that captivate customers and persuade them to buy your products. Our team of over 100 designers and engineers, combined with our nearly six decades of experience, allows us to design effective solutions to meet your every merchandising need.
When you work with Great Northern Instore, we meet your challenges. Every temporary display is created in-house, ensuring your products are always on time and on budget. TEMPORARY RETAIL DISPLAY EXAMPLES
WHAT MAKES A TEMPORARY RETAIL DISPLAY?
Temporary retail displays are sturdy product displays for short-term use in a retail environment. They consist of lightweight materials like corrugated cardboard, foam and chipboard.
Though intended for short-term use, our temporary displays can withstand the rigors of a busy retail space, presenting your brand in the best light.
"Great Northern is adept at interpreting shopper insights so we get better metrics for our in-store promotions."
- Toy Manufacturer
View Our Success Stories
WHY CHOOSE TEMPORARY DISPLAY STRUCTURES
Custom-designed temporary retail displays are an impactful way to boost your sales and brand recognition. For example, temporary point of purchase displays in high-traffic retail areas gain tons of exposure and take advantage of shoppers' inclination toward impulse purchases.
Temporary displays offer many distinct brand benefits, including:



At Great Northern Instore, we design each temporary display from scratch to meet your needs. We offer an endless range of sizes, shapes and designs — plus various printing options. Our team can help you create bright, fun displays that catch every shopper's eyes and entice them to purchase your products…whether on pegs, on shelves, or in dump bins.
We can ship your display flat for the lowest freight costs, or we can prepackage and assemble it to ensure simple retail execution and begin driving your sales as soon as possible.
Many temporary displays consist of lightweight materials like corrugated cardboard. These materials make temporary displays easy to move around and less expensive to build and ship to retail locations. When your campaign has ended, retailers can recycle the displays and minimize environmental impact.
HOW TEMPORARY DISPLAYS HELP KEEP THINGS FRESH
Temporary displays can be a powerful tool for gaining shoppers' attention with short-term marketing campaigns. Create seasonal displays and exciting sales and promotions, or easily draw attention to a new product by placing temporary displays in high-traffic areas.
These displays are a cost-effective marketing option you can utilize frequently, move around the store and maintain appeal with, drawing people's eyes with new designs and campaigns. Shoppers are more likely to gravitate toward an exciting new display they have not seen before.
Regardless of your marketing strategy, temporary displays are an effective way to attract customers and encourage more sales.
other available display types:
Great Northern Instore offers an expansive list of display types. Each type offers a unique benefit to brands who want to draw customers to their products. Custom retail floor displays showcase hot-off-the-press items, while retail signage directs customers to where your products are merchandised. Other types like end caps can be strategically designed to highlight a seasonal product and enhance your brand awareness.
Contact Us
SHOPPER INSIGHTS
WEBINARS
Trends in Consumer Electronics
Great Northern Instore highlighted the trends for the consumer electronics category in our webinar.
Learn More
SUCCESS STORIES
Muse®: Creatables End Cap
Created an integrated pallet display that commands shopper attention at Dick's Sporting Goods
Showcased a portfolio of Gatorade products, driving basket size
Created the carrying capacity to get products out the backroom onto the selling floor
Read More
Contact us today.
Become our partner in creating stunning temporary displays. Our expert team provides the solutions you need to overcome every retail challenge with award-winning designs and world-class manufacturing and production.  From endcaps and side caps to floor stands to pallets and counter units, we can provide you any display vehicle to get your brand secondary placement at retail.
Contact us today to begin creating custom retail displays that fit your brand and meet your needs.
Great Expectations
Great Expectations is more than a tagline, it is an attitude. At Great Northern, customer challenges are met by an undying spirit to doing what others can't or won't. It's in our DNA. And it is what our customers have come to expect with Great Northern.

How can we exceed your expectations?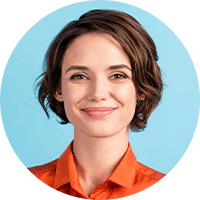 Chat With an Expert