We Are Your Trusted and Reliable PDQ Display Provider
PDQ stands for "Pretty Darn Quick" or "Product Displayed Quickly" since the displays come pre-stocked and ready to set up. Great Northern Instore offers you retail solutions for creating the perfect PDQ shelf display. Develop your brand and elevate your customer engagement with our in-store collaborative process. Design expertise and advanced insights personalize innovative and highly effective merchandising for your company. We are equipped with experience in developing marketing strategies for various industries. From design to in-store execution, we help you accomplish your business goals. Explore Examples of PDQ Shelf Displays
Display your company products in lightweight, easy-to-install racks or trays. Smaller sizes allow for arrangements in checkout areas, and corrugate materials allow for selling products across various industries. Browse our eye-catching PDQ displays to find inspiration.
"Great Northern is adept at interpreting shopper insights so we get better metrics for our in-store promotions."
- Toy Manufacturer
View Our Success Stories
What Are the Benefits of PDQ Displays?
PDQs displays make it as convenient as possible for customers to grab packaged items on the go. A better shopping experience results in increased sales. Customers easily remove an item off the shelf without disrupting the merchandise. Other benefits include:
Efficient restocking: Retail-ready packaging offers a massive advantage of efficient shelf restocking. The products move from the shipping box directly onto your floor or shelf with easy assembly. This speedy transition reduces labor costs and moves products into customers' hands faster.
Targeted buyers: Counter displays offer a sense of urgency at checkout. The limited decision time while in line or scanning items makes shoppers more likely to buy an item on impulse. Organized and well-presented arrangements of grab-and-go products do well in this retail environment.
Customizable designs: Point-of-purchase product shelves come in many different formats. Personalize eye-catching trays to reflect your brand's colors, language and imaging. Functional and aesthetic options offer creative choices in your marketing strategy.
Display Everything Your Brand Has to Offer With a Folding Cardboard/POP Display
Great Northern Instore can help you create a custom, budget-friendly folding cardboard/POP display that will increase sales potential. With our design and manufacturing experience, we'll create an effective QuickSet™ Hutch to boost your retail marketing strategy.
An Inside Look at Our PDQ Tray Manufacturing Process
Great Northern Instore makes your innovative and creative ideas a reality. Make your merchandise stand out with competitive designs in any shape, style, color and style. We offer one-of-a-kind structures suiting your goals and budgetary needs.
Our structural designers make temporary, permanent or interactive displays for your retail objectives and requirements. In-house manufacturing allows for crafting wire, wood, metal and plastic PDQ trays for various industries. We ensure high production quality with sustainable materials in our facilities.
Inventory manufacturing services take care of inventory levels, delivery deadlines and shipping fees for your convenience. Our management process oversees every detail and manages the quality and timing. Let us know what you need, and we will take care of the rest to provide you with top-rated PDQ displays delivered efficiently.
other available display types:
Great Northern Instore offers an expansive list of display types. Each type offers a unique benefit to brands who want to draw customers to their products. Custom retail floor displays showcase hot-off-the-press items, while retail signage directs customers to where your products are merchandised. Other types like end caps can be strategically designed to highlight a seasonal product and enhance your brand awareness.
Contact Us
SHOPPER INSIGHTS
WEBINARS
Food, Beverage, and Convenience Insights
We dove into the beverage category and evaluated the innovations that are driving successful trends at retail. The Great Northern Instore team has captured beverage activations in retail–you will see the latest insights to help you develop your next instore program.
Learn more
SUCCESS STORIES
Starbucks: Cold Brew Launch
The Starbucks logo, product graphic, and faux chalkboard panel successfully attracted shopper attention. Streamlined design, well-chosen materials, and well-engineered construction ensured a durable activation.
Read More
Contact us today.
Ready for retail-ready packaging? Great Northern Instore offers complete in-house processes for everything from design to distribution for your convenience. We take care of everything for you. With top marketing experts and designers, we help manufacturers find eye-catching displays.
Let us provide PDQ tray and shelf display solutions that make even the most creative strategies a reality. Our company prioritizes excellent customer service. Receive help and have our dedicated team answer your questions.
Call us at 262-681-5226 or fill out our contact form to get started today!
Great Expectations
Great Expectations is more than a tagline, it is an attitude. At Great Northern, customer challenges are met by an undying spirit to doing what others can't or won't. It's in our DNA. And it is what our customers have come to expect with Great Northern.

How can we exceed your expectations?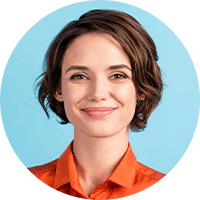 Chat With an Expert