We Are Your Complete Retail Beverage Displays Provider
Let's Get Started
Crafting compelling custom retail displays requires an expert eye for detail and a knowledge of what makes shoppers tick. That's where Great Northern Instore comes in. With almost 60 years of industry leadership, we combine design chops with seamless manufacturing for retail results you can count on. Discover the ultimate beverage display solution made with corrugated, wire, wood, metal or plastic — the choice is yours. Explore Our Portfolio of Retail Beverage Display Racks
The retail beverage display market is among the most flexible, with the potential to reach virtually every type of customer in any location. Customers tend to have a high level of brand loyalty — making eye-catching beverage displays vital in the quest to tempt new shoppers. Keep your product rates flying high with a custom-designed POP display.
"Great Northern is adept at interpreting shopper insights so we get better metrics for our in-store promotions."
- Toy Manufacturer
View Our Success Stories
Why Invest in Beverage Displays?
Few categories have the power to drive impulse sales like the beverage industry. From convenience stores and gas stations to grocery markets and major retail locations, every store has one thing in common — shoppers who need refreshment. Strategically located drink display racks and cases can encourage customers to spontaneously add a drink to their cart at a moment's notice.
Alcohol, soft drink, and water displays can help:



Driving sales requires figuring out how to push your product to the forefront of customers' attention. Custom retail beverage displays will help your beverage stand out through strategic placement, creative designs and unique branding. We can also create liquor store displays for wines, spirits and more!
HOW RETAIL BEVERAGE DISPLAYS CAN SET YOUR BRAND APART
What emotions do you want your brand to evoke? Do you want shoppers to feel excited or relaxed? Custom signage and stands are one way to entice customers through images, colors and easy-to-grab features.
Creative beverage displays can set your brand apart from the rest. With the right design, you can leave a lasting impression and nudge shoppers to choose your brand amidst a sea of similar options.
Point of sale drink displays provide invaluable exposure for a product. As a result, you can experience a higher number of impulse sales as shoppers get tempted to grab a drink in high-traffic areas.
other available display types:
Great Northern Instore offers an expansive list of display types. Each type offers a unique benefit to brands who want to draw customers to their products. Custom retail floor displays showcase hot-off-the-press items, while retail signage directs customers to where your products are merchandised. Other types like end caps can be strategically designed to highlight a seasonal product and enhance your brand awareness.
Contact Us
SHOPPER INSIGHTS
WEBINARS
Food, Beverage, and Convenience Insights
We dove into the beverage category and evaluated the innovations that are driving successful trends at retail. The Great Northern Instore team has captured beverage activations in retail–you will see the latest insights to help you develop your next instore program.
Learn more
SUCCESS STORIES
Starbucks: Cold Brew Launch
The Starbucks logo, product graphic, and faux chalkboard panel successfully attracted shopper attention. Streamlined design, well-chosen materials, and well-engineered construction ensured a durable activation.
Read More
Contact us today.
If you're not capitalizing on custom displays in the beverage industry, you're missing out. If you are, reach out to Great Northern Instore to elevate your activations for better performance. Our branded point of purchase displays can add untold value to your business to improve your bottom line.
To craft your own drink display aesthetic, reach out to our team at Great Northern Instore today. We're here to leverage our decades of beverage industry expertise to help you improve your in-store retail strategy. Contact us today to get started.
Great Expectations
Great Expectations is more than a tagline, it is an attitude. At Great Northern, customer challenges are met by an undying spirit to doing what others can't or won't. It's in our DNA. And it is what our customers have come to expect with Great Northern.

How can we exceed your expectations?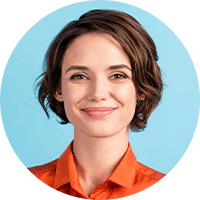 Chat With an Expert