DUMP BIN DISPLAYS
When you need displays and packaging solutions for retail businesses, Great Northern Instore has you covered. For over 60 years, we've been providing the retail displays brands need to promote and sell more products.
We can customize our dump bin displays to fit a wide range of branding and product needs, offering a brand-building solution that wins at a range of retail stores. You can use these durable, inexpensive displays for short-term campaigns as well as long-term storage. With shopper insights from our experts and project management every step of the way, we'll help you seamlessly execute your marketing and sales vision. RETAIL DISPLAY DUMP BIN EXAMPLES
WHAT MAKES A DUMP BIN DISPLAY?
Corrugated or permanent material dump bins are floor-standing open display containers that can be used in the beverage, food, consumer electronics, home improvement, and health and beauty industries, to name a few. With their strong, structurally sound design, these displays can easily hold all kinds of small- and medium-sized loose products.
Whether filled with promotional or seasonal merchandise, display bins for retail will make your items stand out, increasing impulse sales.
"Great Northern is adept at interpreting shopper insights so we get better metrics for our in-store promotions."
- Toy Manufacturer
View Our Success Stories
CREATE A VISUALLY APPEALING DISPLAY AND INCREASE PRODUCT VISIBILITY TODAY
3 KEY BENEFITS OF DUMP BIN DISPLAYS
With dump bin displays, retail stores have the ability to both advertise and sell products. They act as billboards for your product in a store's aisle.  Showcases product at the point of purchase makes it possible to achieve your sales goals.



1. Design Custom, Attention-Getting Displays
Whether you have seasonal or sale items, displaying products in a dump bin will immediately grab customers' attention. We can design these display solutions to fit a store's unique style and to your brand. Our team has designed dump-bins in a variety of shapes — rectangles, circles, hexagons, and more. Add custom features such as windows and dividers along with various print options to create a stylish freestanding display for any kind of product that encourages shoppers to buy.
Along with our recyclable corrugated cardboard dump bins, we also produce permanent displays made out of wire, metal, wood and plastic components. These reliable and structurally sound solutions are customized to your retail store's specifications and needs, providing you with a display that effectively displays your products and is built to last.
2. Create Organized, Long-Lasting Displays
Cardboard dump bins make it possible to keep items neat and organized. Even as customers rummage around inside them, you can feel confident knowing everything from toys to beverages will stay inside.
Since the displays are engineered by our experienced team from structurally sound corrugated, you can trust that they'll resist daily wear and tear. These durable displays are long-lasting, letting you showcase products in a cost-effective way.
3. Incorporate Green, Recyclable Displays
While these dump bin displays are designed to last, they're made out of corrugated cardboard, which comes from up to 95% post-consumer waste. They offer a sustainable solution compared to other types of retail displays. In other words, when stores are done with the display, it's 100% recyclable.
DUMP BIN DISPLAYS FOR YOUR MARKETING STRATEGY
Even as online commerce grows, dump bin displays continue to be an effective element of any retail marketing strategy. Whether it's a grocery store, pharmacy, discount store or convenience retailer, these displays can hold any type of product, working well as point of purchase (POP) vehicles to drive impulse buys.
Great Northern Instore has the experience, design capabilities and customer service to help all kinds of retail businesses reach their goals. Collaborate with our team today and join our collaborative design process to earn customers' attention.
other available display types:
Great Northern Instore offers an expansive list of display types. Each type offers a unique benefit to brands who want to draw customers to their products. Custom retail floor displays showcase hot-off-the-press items, while retail signage directs customers to where your products are merchandised. Other types like end caps can be strategically designed to highlight a seasonal product and enhance your brand awareness.
Contact Us
SHOPPER INSIGHTS
WEBINARS
Food and Beverage Trends at Retail
Great Northern Instore highlighted the trends for the food and beverage category in our webinar.
Learn More
SUCCESS STORIES
PEPSI: SAY IT WITH PEPSI EMOJI
Created 163,000 retail displays featuring emoji-clad Pepsi bottles targeted to top retailers
Developed four merchandisers (two floor displays and two dump bin configurations). Displays were engineered for mass, drug, grocery and C store channels and designed for enhanced product visibility
Manufacturing processes were carefully selected to meet a Spring launch date
Read More
Contact us today.
Great Northern Instore is prepared to deliver great insights and award-winning designs to help you meet your unique needs. With creative solutions and a team of reliable, responsible experts by your side, we'll help you execute and reach your display and visibility goals.
Ready to get started? Start creating a dump bin for retail stores today. Give us a call at 855.693.6272 or reach out online today.
Great Expectations
Great Expectations is more than a tagline, it is an attitude. At Great Northern, customer challenges are met by an undying spirit to doing what others can't or won't. It's in our DNA. And it is what our customers have come to expect with Great Northern.

How can we exceed your expectations?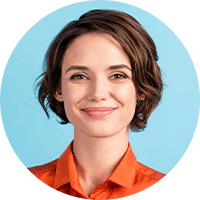 Chat With an Expert