WE ARE YOUR COMPLETE POINT OF PURCHASE DISPLAY PROVIDER
Great Northern Instore is your ONE RESOURCE to fill all your point of purchase display needs: temporary, semi-permanent, permanent, and interactive. With award winning design and in-house manufacturing expertise, our team can deliver your retail strategy on-time, on-budget while meeting your brand expectations to drive shopper engagement and deliver incremental sales lift. EXPLORE EXAMPLES OF OUR POINT-OF-PURCHASE DISPLAYS
POP displays and fixtures can be used in several strategic locations in a store, and commonly found near the checkout areas. In addition to countertop and checkout aisle stands, these solutions can come in the form of dump bins, pallet displays or retail end cap displays.
"Great Northern is adept at interpreting shopper insights so we get better metrics for our in-store promotions."
- Toy Manufacturer
View Our Success Stories
WHAT ARE THE BENEFITS OF CHOOSING A CUSTOM POP DISPLAY?
Custom point-of-purchase displays can boost sales by catching the customer's eye, targeting impulse buyers, elevating brand recognition, and engaging with customers through visual merchandising. Point-of-purchase sales can have some hefty business benefits that lead to direct bottom-line results. Want to see your profits rise and your brand recognition grow?
Here's how a custom POP display can help:



When a customer enters a store, an overwhelming number of products and branded items fight for their attention. Shoppers generally have a specific item in mind when they browse an aisle — and if they're not already familiar with your brand, you will need something to set you apart. A unique point of purchase display will put your product in front of the shopper, vastly increasing the chance of the shopper noticing and choosing your item. As a bonus, POP displays make it easier than ever to grab your product and add it to the cart, giving you a leg up on the competition at the point of purchase.
Retail point of purchase displays provide an avenue to add extra messaging to your product. You can use this space to inform consumers about your product's value, promote a current special offer or highlight what makes your brand unique.
Custom point of purchase displays are hard to miss, even for the busy shopper. Displays are a powerful way to put your brand at the forefront of customers' minds. The more familiar they are with your logo and imaging, the more likely they'll be to choose your product over a competitor's.
WHERE TO USE A POINT OF PURCHASE DISPLAY
Great Northern Instore can design merchandising displays that are flexible for use throughout a store: PDQ trays for the endcaps, designs to affix to endcaps for cross-promotions, floorstands, pallet displays and spanners for open spaces, or category solutions for use on aisle shelves. The flexibility of point of purchase displays means they can be used virtually anywhere in a store, maximizing reach and increasing your sales potential.
other available display types:
Great Northern Instore offers an expansive list of display types. Each type offers a unique benefit to brands who want to draw customers to their products. Custom retail floor displays showcase hot-off-the-press items, while retail signage directs customers to where your products are merchandised. Other types like end caps can be strategically designed to highlight a seasonal product and enhance your brand awareness.
Contact Us
SHOPPER INSIGHTS
WEBINARS
Food and Beverage Insights
Our latest Food & Beverage Insights Webinar delves into some of the top trends around food, beverage, and convenience related retail displays.
Learn More
SUCCESS STORIES
PEPSI: SAY IT WITH PEPSI EMOJI
Created 163,000 retail displays featuring emoji-clad Pepsi bottles targeted to top retailers. The campaign is the largest promotional launch ever by Pepsi
Read More
Contact us today.
Great Northern Instore designs and manufacturers a range of metal, plastic and corrugated POP displays perfect for any industry. Our custom temporary, semi-permanent and permanent options will allow you to tailor displays to reflect your unique brand, selling points, and retail strategy. Contact our team today to learn more about creating your own retail point of purchase displays.
Great Expectations
Great Expectations is more than a tagline, it is an attitude. At Great Northern, customer challenges are met by an undying spirit to doing what others can't or won't. It's in our DNA. And it is what our customers have come to expect with Great Northern.

How can we exceed your expectations?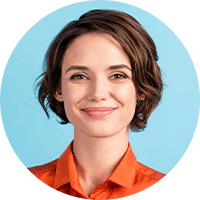 Chat With an Expert