TOY DISPLAYS THAT ARE AS FUN AS YOUR PRODUCTS
Ready to energize the sales of your toys? We can help! At Great Northern Instore, we have a complete team of display experts with over 50 years of experience in the industry. To develop winning displays for your products, you will work closely with our innovative designers to come up with imaginative activations that will excite and delight children and their parents.
When you choose to work with us, you'll receive one-of-a-kind designs, great execution and insightful suggestions to make your products come alive at retail. You can be confident the custom toy display solution will deliver results that will make you as happy as your consumers. WE PRODUCE TOY DISPLAYS THAT STAND OUT
It takes a skillful designer to create a successful toy display since it should appeal to children and their parents. Our designers are experts at developing custom toy displays that are as engaging as the toys you're promoting; you can rely on us for attention commanding designs.
Whether you want your design at toddler height or created with wild colors, we will go above and beyond to help you bring the vision for your retail toy display to life. From shelves for video or board games to dump bins for stuffed animals and dolls, we can create any display. Our team has expertise with corrugated for temporary activations as well as metal, wire, plastic, and wood for re-stockable permanent solutions. We can also provide smart, interactive solutions with demo units and video to help children of all ages fall in love with your product.
"Great Northern is adept at interpreting shopper insights so we get better metrics for our in-store promotions."
- Toy Manufacturer
View Our Success Stories
OUR RETAIL TOY DISPLAYS COME WITH MULTIPLE BENEFITS
Our retail toy displays can help improve your business in multiple areas. They are more than a fun way to display your products — they are also a powerful marketing tool. In addition to making customers more excited about your products, our toy shop displays can:



A custom toy store display can help drive business results during seasonal promotions. The holiday season is prime-time for toy sales and you need your brand to get noticed. Back to School season is great for educational toys, while spring is great for Easter season gifting and outdoor toys for summertime fun.
Retail displays are great at getting new items noticed in the busy retail environment. It is critical to attract a child's attention while educating adults to close the sale. Finally, garnering secondary location on endcaps, with floorstands, counter units, in-aisle pallets, or even an impulse driving side-cap is the recipe to get noticed and drive incremental sales.
Our designs can encourage impulse buys, as your retail toy display gets your toys noticed, making you a winner.
THE MANUFACTURING PROCESS BEHIND OUR TOY SHOP DISPLAYS
We can ensure your custom toy store display is long-lasting and well-executed due to our in-house production process. Our team consists of:
Designers.
Engineers.
Project managers.
Manufacturing.
Fulfillment.
As a result of our complete manufacturing team, we execute every step of your customized display to meet our high standards for quality. We can also pack your displays, providing an entire turn-key solution… making it easy for your to win at retail.
other available display types:
Great Northern Instore offers an expansive list of display types. Each type offers a unique benefit to brands who want to draw customers to their products. Custom retail floor displays showcase hot-off-the-press items, while retail signage directs customers to where your products are merchandised. Other types like end caps can be strategically designed to highlight a seasonal product and enhance your brand awareness.
Contact Us
SHOPPER INSIGHTS
WEBINARS
Retail Holiday Industry Insights
Discusses specific and actionable in-store insights for the holiday industry. Insights gathered from retail audits recently completed by the Great Northern Instore team.
Learn More
SUCCESS STORIES
HOT WHEELS: EPIC 3D MERCHANDISER
Designed a pre-assembled litho and direct printed bin structure and easy to assemble litho mounted header components
Highly creative dump bin boldly utilizes the iconic orange Hot Wheels track.
Read More
Contact us today.
If you want to add bold, fun toy displays to your retail strategy, call us today at 855.693.6272. We have a complete team of display experts that will work with you to bring your unique vision to life and excite anyone who is visiting the toy shop or toy department. Contact us today to work with one of our professional designers and create an imaginative display for your toys!
Great Expectations
Great Expectations is more than a tagline, it is an attitude. At Great Northern, customer challenges are met by an undying spirit to doing what others can't or won't. It's in our DNA. And it is what our customers have come to expect with Great Northern.

How can we exceed your expectations?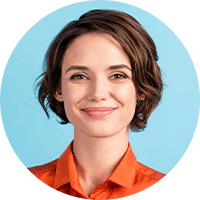 Chat With an Expert