WE ARE YOUR COMPLETE RETAIL FOOD DISPLAY PROVIDER
Great Northern Instore combines an eye for design detail with world-class manufacturing to create the retail food display solutions you need. Promote your packaged food products in-store with strategic display stands and signage. With a diverse array of temporary AND permanent food merchandising display options — including corrugated, metal, wood, wire and plastic — we have all the tools you need for a successful retail strategy. EXPLORE EXAMPLES OF OUR RETAIL FOOD DISPLAY SOLUTIONS
When it comes to promoting products in-store, shoppers can be motivated to buy with a variety of tactics. Great Northern Instore applies proven insights to design activations with the right colors, images, structure for an in-store location, so you can tantalize the taste buds of any shopper. Whether your product is a simple everyday snack or part of a gourmet dining experience, customers are likely to make impulse purchases based on artful food display signs.
"Great Northern is adept at interpreting shopper insights so we get better metrics for our in-store promotions."
- Toy Manufacturer
View Our Success Stories
THE BENEFITS OF CUSTOM FOOD DISPLAY SIGNS AND STANDS
At Great Northern Instore, we incorporate data-driven and thoroughly researched shopper insights into every display project. Our strategy is based on the information we've gleaned about shopper motivations and needs. As a result, our custom displays are positioned to successfully capture your target shoppers — helping your business results.



Custom food display stands and signs can be used to promote current sales, enhance your brand and make it as easy as possible for customers to grab a packaged food item on the go. "Out of sight, out of mind" is true statement — one your business does not want applied to your product.
Instead of letting your food products compete for attention in an aisle of similar items, push it to the forefront with a branded display. By placing your products in high-traffic point of purchase areas around a store, you can easily entice shoppers to add a quick treat to their basket. No matter their style, your food retail display fixtures and signage can:
Promote your brand through printed logos, images and color schemes
Increase sales by encouraging impulse buys
Tailored to fit your product's unique shape and size for a custom-made fit
PRODUCTS TO PROMOTE WITH RETAIL FOOD DISPLAYS
Food display stands are highly flexible. Our custom designs can adapt the size and shape of each structure to best meet your needs. Highly popular in grocery markets across the country, grocery store displays often come in a range of styles, including shelving racks with custom signage, aisle end caps promoting on-sale items and carts or dump bins holding impulse items.
Free-standing floor racks and full pallets are other common ways to display food products. Finally, many shoppers are tempted to add a quick snack to their basket thanks to a food countertop display placed right by the checkout area.
Great Northern Instore recommends food display stands and signage for items like:
Packaged snacks: One-serving snacks are an easy grab-and-go item often found at the end of an aisle or by a checkout counter.
Candy: Colorful custom countertop displays provide effective advertisements for confectionery, candy, mint and gum products.
Fresh produce: Display bins and pallets are a popular way to promote fresh seasonal produce that meets shopper's health trend needs.
Meal solutions:  A well designed display can make it easier for a time-strapped shopper to pull together that meal for their family.
other available display types:
Great Northern Instore offers an expansive list of display types. Each type offers a unique benefit to brands who want to draw customers to their products. Custom retail floor displays showcase hot-off-the-press items, while retail signage directs customers to where your products are merchandised. Other types like end caps can be strategically designed to highlight a seasonal product and enhance your brand awareness.
Contact Us
SHOPPER INSIGHTS
WEBINARS
Food & Beverage Retail Insights
Check out our recorded presentation that captures the latest trends at retail for the food and beverage industry.
Learn More
SUCCESS STORIES
PRINGLES: HAPPY SNACKING
After developing a display for Pringles to drive impulse purchases, shopper data has shown Pringles is driving incremental sales, including bringing in new buyers to the category at Meijer. Simple set-up and stocking has generated fans at Meijer stores.
Read More
Contact us today.
Increase your brand awareness and boost your sales with custom food merchandising displays. Not sure where to start? Great Northern Instore is here to help. Reach out to learn more about our design, manufacturing and distribution expertise. With more than 60 structural designers at the helm, we have got what it takes to bring your retail display ideas to life. Contact our experts to get started today.
Great Expectations
Great Expectations is more than a tagline, it is an attitude. At Great Northern, customer challenges are met by an undying spirit to doing what others can't or won't. It's in our DNA. And it is what our customers have come to expect with Great Northern.

How can we exceed your expectations?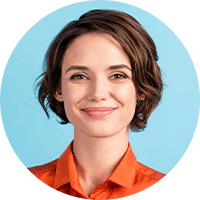 Chat With an Expert