MULTI-TIERED DISPLAYS
Great Northern Instore has display and packaging solutions for businesses looking to attract customers and increase revenue at retail. With close to 60 years of experience, our team has the know-how and design capabilities to create customized tiered cardboard displays that stand out and help businesses reach their goals.
Whether it is for the home improvement, food and beverage or consumer electronics industry, our team designs and engineers your displays considering shopper insights and budgetary needs. The result is a tiered display that earns shoppers' attention and helps sell more products. WHAT MAKES A MULTI-TIERED RETAIL DISPLAY?
A cardboard, or corrugated, tiered display lets brands showcase several products at once. With multiple shelving levels, these displays are engineered for flexibility to merchandise different products while commanding shopper attention.
Shoppers can easily view products and browse what retailers have to offer. This makes these displays especially effective for in-store merchandising.
"Great Northern is adept at interpreting shopper insights so we get better metrics for our in-store promotions."
- Toy Manufacturer
View Our Success Stories
3 KEY BENEFITS OF MULTI-TIERED RETAIL DISPLAYS
Reaching marketing and sales goals is easier than ever with tiered cardboard displays. These displays offer several benefits for any business.



1. Stand-Out Designs
The display design draws attention and increases brand awareness. At Great Northern Instore, we offer several ways for retailers to customize the color, design and messaging.
2. Versatility
Multi-tiered displays are a versatile addition to any retail environment. The shelves can hold and protect any merchandise item, ranging from health and beauty products to toys.
Since they are made out of corrugated cardboard, each display is durable and 100% recyclable when the promotion is complete.
3. Increased Revenue
When used at point of purchase locations, these displays can boost revenue. Stand-out design will grab customers' attention and increase the chances of impulse buys when shopping in-store.
DESIGN INNOVATIVE MULTI-TIERED RETAIL DISPLAYS WITH GREAT NORTHERN INSTORE
Our entire design, engineering and manufacturing processes are in-house so that you get a seamless experience from start to finish. Our reliable team is ready to meet your multi-tiered display needs and deliver marketing and sales results you can count on.
other available display types:
Great Northern Instore offers an expansive list of display types. Each type offers a unique benefit to brands who want to draw customers to their products. Custom retail floor displays showcase hot-off-the-press items, while retail signage directs customers to where your products are merchandised. Other types like end caps can be strategically designed to highlight a seasonal product and enhance your brand awareness.
Contact Us
SHOPPER INSIGHTS
WEBINARS
Trends in Consumer Electronics
Great Northern Instore highlighted delves into some of the biggest trends in the retail consumer electronics industry over the past year.
Learn More
SUCCESS STORIES
Gatorade®: Integrated Pallet Display
Created an integrated pallet display that commands shopper attention at Dick's Sporting Goods
Showcased a portfolio of Gatorade products, driving basket size
Created the carrying capacity to get products out the backroom onto the selling floor
Read More
Contact us today.
With our creative and consultative approach, Great Northern Instore helps our customers every step of the way. With our Great Northern Instore Vision AppTM, receiving real-time insights and tracking the success of your 3 tier cardboard display is quick and simple.
Get started designing and developing a display by calling us at 855.693.6272 or by filling out our contact form to get in touch.
Great Expectations
Great Expectations is more than a tagline, it is an attitude. At Great Northern, customer challenges are met by an undying spirit to doing what others can't or won't. It's in our DNA. And it is what our customers have come to expect with Great Northern.

How can we exceed your expectations?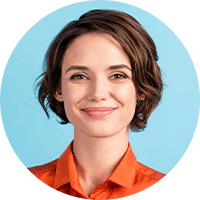 Chat With an Expert